First off: Where has the other thread gone to?
Secondly: We did some RK raiding yesterday again. We started with 6 (enfo, engineer, 2x fixer, doc and soldier) and had 2 non-200 additions (alts) a bit later to ease up the load a bit (agent/FP:MP and doc).
We were looking for Kronillis in the first place, but he was busy with some clanners, so we decided to give the "The General's Right Hand" a go. Thanks to my unbelievably worthless pulling skills we first killed a "Masked Commando Elite", just to try Mr. Right Hand and another Commando Elite at the same time afterwards.
It was an interesting fight, there were 3 deaths in total, luckily not on our side
Unfortunately my camera went into device heaven in the sandstorm; so no pics from there (maybe someone else took some).
After a short shopping tour for a new cam and a team beacon warp (weee, it works!) we ended up at the village which the Obediency bots call their home. We killed the Obediency Inspector two times. As the cold night was crawling over us we decided to stop it after that and take a long healthy sleep
Death toll (again: not on our side): 4.
In fight: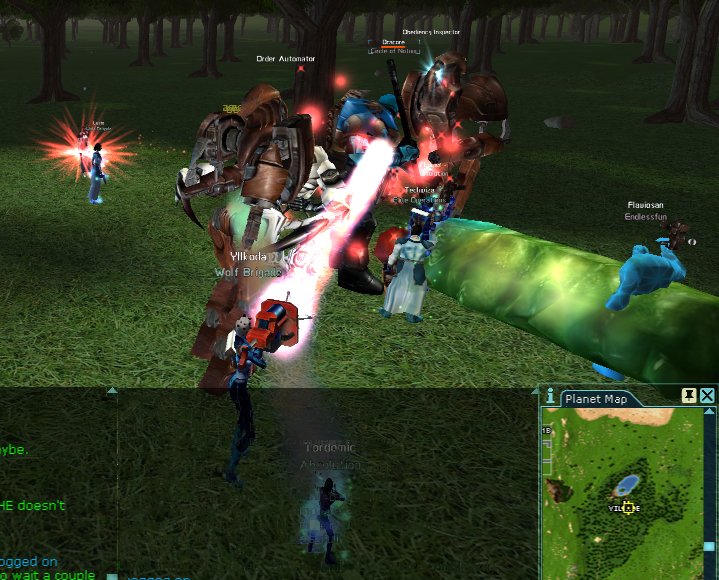 Group pic after the first fight: