It's that time of year again. The time of year when I start to get hyped about anime conventions. The time of year when I want to make a new costume for said conventions. The time of year when I try to figure out how to afford and make said costume. That's right, folks - it's COSPLAY TIME!
My new costume idea comes courtesy of my new favorite Wii game, Monster Hunter Tri. I want to do a specific weapon/armor combo (pics below), but the main problem thus far is the material. Good quality cosplays that use armor (specifically METAL armor) usually end up costing the costume owner upwards of hundreds, even thousands, of dollars - this also doesn't take into account the amount of time needed to MAKE the costume once the materials are purchased. As a college student with no income, metal for the armor AND the weapon is out of the question.
Here is the weapon I want to use - if you can't see the image very well, try Goggling "Monster Hunter Tri Barbarian Blade".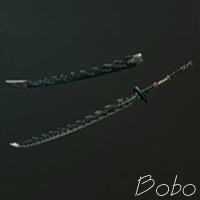 Here is what the armor looks like - this is just a drawing, but I think it's better quality than the screenshot image the site uses.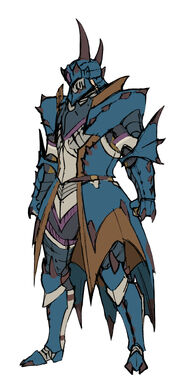 So, here's where you guys come in. I'd like to know what materials could work for the setups pictured above (doesn't have to be just ONE material), and meet the following criteria:
- Fairly lightweight - I'll be walking around these conventions for hours, and I don't want to be weighed down by the costume.
- Lets air in - I have neither the capacity nor the want to install an AC system inside the costume.
- Fairly flexible - This is mainly in relation to the joint areas of the body, the areas that don't bend can afford to be stiffer.
- Somewhat loose - Skin-tight = absolutely not! I'm not in shape for that, and it defeats the purpose.
- Looks like metal - Since the armor is - more or less - MADE of metal, something similar in appearance would add to the quality.
- Cost-effective - This is THE most important criteria. I'm not sure exactly how much money I have at my disposal, but I know it most likely won't be much.
Any CONSTRUCTIVE input in this matter will be greatly appreciated.